Scholarship Alumni
---
Kate Starkebaum, Colorado State University, 2009
After graduating as valedictorian of my class at Haxtun High School, I attended Colorado State University and graduated Cum Laude with a major in Business Administration, concentration in Marketing, and certification in Supply Chain Management. After college I worked as a professional purchaser in the renewable energy field for several years. Currently I have been managing operations for an outdoor adventure company and leadership school in Southeast Alaska.

The Lillis Foundation made the quality of education I received possible. It allowed me to focus on my studies which gave me the framework I needed to be successful after school. More importantly however, it brought me a network of support that followed me throughout my college experience and later in life. Having the Lillis Foundation believe in me and support me through the many transitions I faced in college made a huge impact on my success.

When I'm not working I can be found in the mountains or on the river with my fiancee. I love traveling and we are frequently on the road for work and fun.

My goals for the future are to own my own business and be an industry leader in environmental stewardship and sustainability.
Jamie White, University of Puget Sound, 2005
Hello, my name is Jamie White. I was granted a scholarship from the Lillis Foundation in 2005. Without the help from the Lillis family I would not have been able to obtain any further education. I began my instruction at the University of Colorado (Boulder). Coming from a small town to a large campus was challenging, and Mrs. Lillis made it a priority to offer me support and guidance throughout my first year. After a few visits, she assisted me in finding a college that was a better fit, and I transferred to University of Puget Sound. The Lillis' continued to support me as I adjusted to a more rigorous, liberal arts curriculum and found a sense of community at Puget Sound. They helped me to grow as a person, become more independent, and develop a deeper gratitude for learning. I graduated from Puget Sound in 2009 with a Bachelor's of Arts degree in psychology, along with greater self-awareness, increased grit, and a deep appreciation for the Lillis family.

I now have my California teaching credential and am a 1st/2nd grade teacher at a constructivist independent school in the Bay Area helping children to enjoy their education and recognize what a game-changer learning can be. Because of the opportunities afforded to me through my Lillis Scholarship, I have a career that I love and I am able to earn an income which allows me to live above the poverty I knew growing up. My life path has been significantly enhanced due to my outstanding educational opportunities and the support of a family who chose to be more than just a financial resource. I am now married and we have a wonderful 4-month-old son. I will forever be grateful to Mr. and Mrs. Lillis and the Lillis Foundation!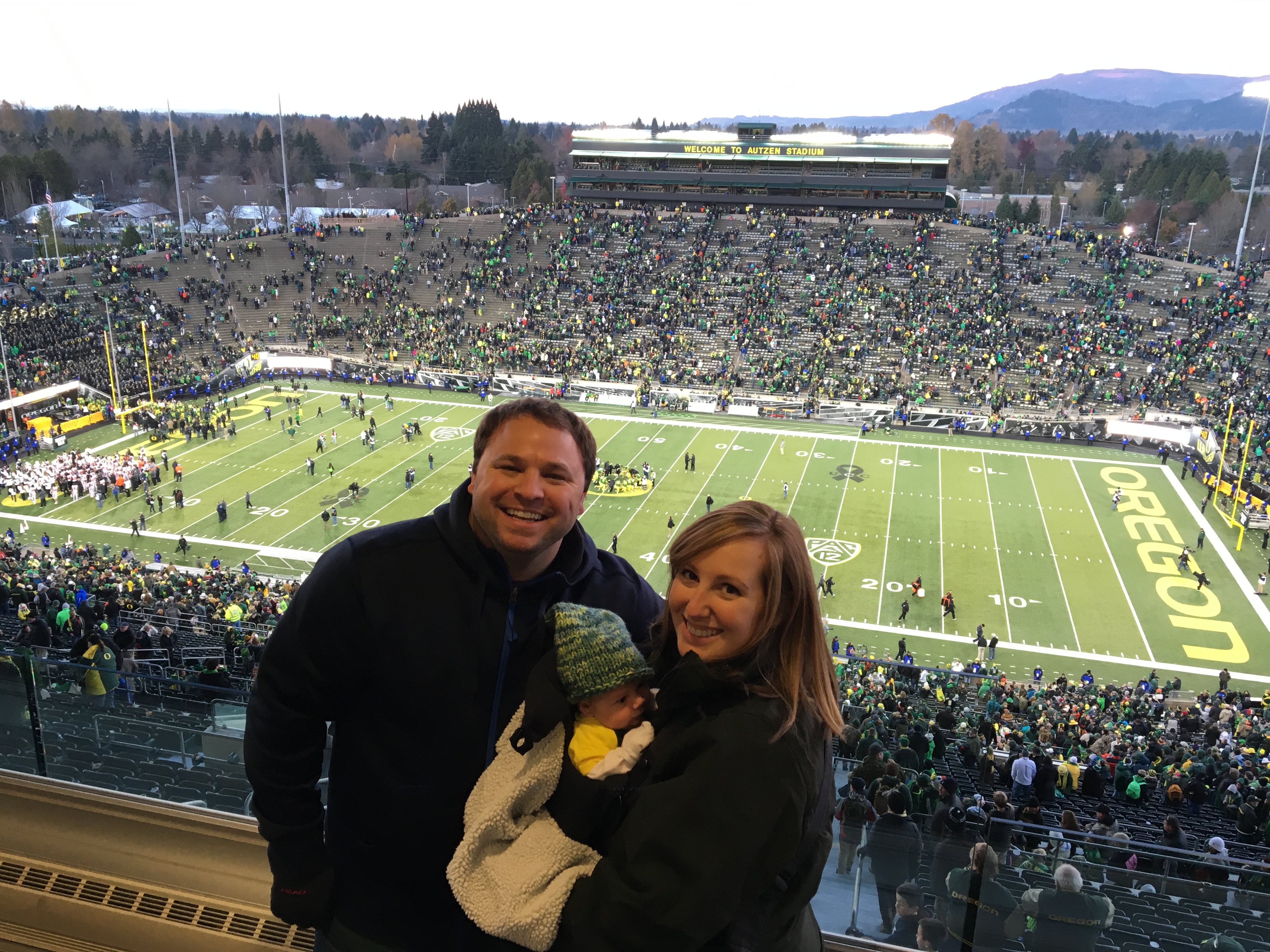 ---
Karli Nash, University of Colorado, 2016
Following my graduation from Colorado State University in May of 2016, I am excited to have been accepted into the University of Colorado Physician Assistant Program at Anschutz's Medical Campus. I will begin classes for this three-year program in June 2017. The Physician Assistant Program has been my dream program and a goal I have been chasing for four years now, and I owe so much of this accomplishment to The Lillis Foundation.

I cannot thank The Lillis Foundation enough for all of their support while I worked to earn my Bachelor of Science Degree in Nutritional Science from CSU. Both financially and emotionally, the Foundation invested in me in such a genuine, unique, and generous way. The Lillis Foundation is unlike any other I have ever encountered, and I am forever grateful and so excited to begin this new journey!

Since graduation, I have been working full time at a dermatology clinic as a Medical Assistant. In this position, I practice a lot of hands-on patient care and am learning so much. I am enjoying my year off, especially the break from homework, tests, and studying!
---
Zachary Schwartz, University of Southern Colorado, 2008
I graduated from high school in 2004 and traveled from Denver to Los Angeles to attend the University of Southern California (USC). At USC, I studied business and marketing and obtained a BS in Business Administration. As a senior, I received an award for Outstanding Undergraduate Student in Marketing. After graduating in 2008, I worked for Southern Wine and Spirits as a Chain Territory Manager in Orange County, California, where I managed and sold a large portfolio of wine and liquor to grocery and drug chains. However, after deciding that a career in sales was not a good fit, I decided to attend law school. So in 2009, I enrolled in the Chapman University Dale E. Fowler School of Law in Orange, California. I excelled in law school and finished ranked second in my graduating class. After passing the California bar exam in 2012 I was hired as an associate attorney at the law firm Koeller, Nebeker, Carlson & Haluck, LLP in Irvine, California where I've worked ever since. My primary responsibilities are representing and defending the County of Orange and its employees in civil litigation involving employment discrimination and civil rights lawsuits. I have even had the opportunity to argue before the United States Ninth Circuit Court of Appeals. I currently reside in Orange County, California where I love working as an attorney, am happily married and enjoy being a father.

The financial assistance I received from the Lillis Foundation eliminated any debt from attending USC and made a career change possible thereafter. Without being saddled with any undergraduate debt, I was able to pay for law school and begin a new career as an attorney. Without the Lillis Foundation, I would not have attended law school to avoid incurring additional debt and would never have realized my calling as an attorney.
---
Max Willet, University of New Mexico, 2011
It has been almost seven years since I graduated from the University of New Mexico. As I look back and reflect on my time there, I consistently realize that I would not have been able to accomplish and do the things I did without the Lillis Foundation. While attending the University of New Mexico, I earned a Bachelor's degree in Business-Marketing. During my time there, I also played baseball where I received all conference academic and athletic honors. Not many know, but baseball does not offer many scholarships (11.2 for a roster of approximately 35). This made the Lillis Foundation even more impactful in my life, specifically relating to the financial burdens of college without the ability to work. It allowed me to play a game I have loved since being a child while achieving my degree, which was the stepping stone to where I am today. Today I live in Highlands Ranch, Colorado, with my wife and two children, ages three and one. I work in Denver as a credit analyst for a community bank, specializing in commercial loans.
---